USA is the most developed country of this world and we know it undoubtedly. The skyscrapers, ultra automated system, well organised management, beautiful scenery and a lot more has always attracted the tourists from all over the world to pay at-least one visit to this place. Despite of already mentioned strict rules and regulations by the government, be it the visa, airport security screenings etc. there are many other aspects too that need to be taken care of when one is planning to visit the US.
Here are some of the don'ts to pay heed to whenever you head to the United States of America.
Don't forget to carry your documents
Once your visa is approved and you are all set to take your flight, just check you have your documents with you to get cross verified by the authorities. This is a major issue that has happened with many tourists. People with lack of documents are not allowed to board the flight till they show their complete documents as applied for the visa.
Do not try to cover everything in one go
As you know the US is a large country, covering all the vacation spots and cities will become tiresome and can ruin your trip. So, plan your itinerary according to your ability and interests. Some of the tourists plan to visit East coast destinations in one trip whereas some decide to roam around the West coast destinations, this is how you can cover the best places more deeply without any rush to visit the another.
Stay vigilant while you smoke
Yes, smoking is not allowed everywhere in the US. Anti smoking measures are very strict in New York, Washington, DC, Chicago, Seattle, San Francisco and many other cities. It is banned in closed indoors like bars, clubs, restaurants, lounges, malls etc. In California you cannot take out your cigarettes even in public parks, beaches and near health care facilities.
Don't use American slang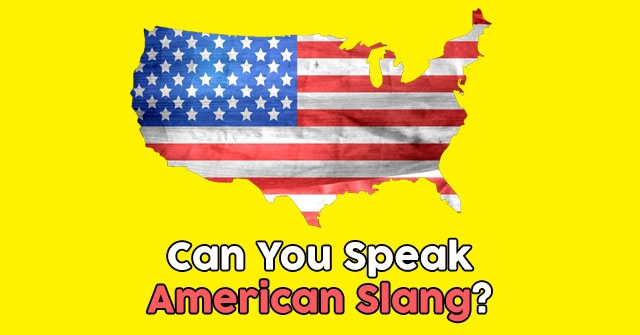 Image Source: Quizdoo
Americans are very particular about your speech. There might be some people or natives who consider the rough use of language as abusive. So, make sure that you are clear in your words and do not sound very casual.
Say goodbye to the metric system
When you are in the US you will not find the temperature in Celsius, weights in kilograms and distances in kilometres, instead you will come across the units like Fahrenheit, pounds and miles. It can become a bit confusing to find out all these aspects clearly hence be prepared.
Don't forget to give small rewards
These rewards can be monetary tips to the waiters of the restaurants or the guards at your hotel and many other places. If you think it's up to you, then mark one thing that you will not be considered as a good customer. This reaction of yours can be considered rude. So, why spoil your reputation just for the sake of a few bucks? Be generous and don't hesitate in rewarding people.
Don't be late
People in the US are very concerned about time and this is to be taken care of when you are in this country. Always try to keep a time margin whenever you think you will be stuck in the traffic. Being late to any appointment is not considered a good act and this can lead to your spoiled reputation.
Don't forget to carry credit cards
When out for shopping, make sure you have your credit card with you. Cashless payments are encouraged in the US and this mode is more advantageous than paying in cash. You may have to pay more in cash as compared to paying through credit card.
Don't carry too many things
This is a common rule but for the US special care is required as the security check is too strict. You are prohibited to carry any extra luggage, any item that can harm anyone in anyway and a lot more. Make sure you carry only that much luggage already defined in the rules and regulations, as this will ultimately lead to extra charges.
In the end…
The US is the place of immense possibilities, opportunities, scenic beauty, proper education and almost everything, therefore this place is the dream of each every individual. There are many among us who aspire to pay a visit to this country and explore various opportunities it has with it. Before heading to the United states it is important to take care of all the above things, to avoid any future problems that can spoil your visit.
A happy, safe and an interesting trip is fruitful than regretting bout the things not done. Though he US is a relaxed, calm and a cool country but it has these specific rules to ensure the dignity, safety and decorum of the place and its people. Of course, any country would not like that its own people and things are harmed by the outsiders and vice versa. Not only the USA whenever you plan to visit any other country than yours make sure that you have a proper rules and guides book with you, to avoid complications and confusions. Go through each and everything before and then proceed with your plan.
Have a safe and happy trip!